What '90 Day Fiancé' Stars Jihoon and Deavan Do For Work
90 Day Fiancé: The Other Way star Jihoon Lee has some shocking news for fiancée Deavan Clegg on Monday's episode. Staying in the U.S. to give birth to their baby, Deavan plans to move her family to South Korea, but there's one snag: 29-year-old Jihoon doesn't have a job anymore.
"My financial situation is very not good because when I was young my credit card" was used a lot, Jihoon told the TLC cameras in a preview for Monday's episode. He imitated swiping a credit card and said, "Yeah. I f***ed up."
According to Jihoon, his job as a used phone salesman was enough to support himself and pay down his credit card. But with Deavan, Drascilla and their newborn baby, Taeyang, to take care of in South Korea, Jihoon wants to find a job that pays more.
Deavan, 22, who graduated from high school at 16 and does modeling online, was on maternity leave and sold all her belongings to facilitate her move the Asian country. "To be honest I'm extremely pissed off. As much as this makes me want to cancel my plans, I can't. I already quit my job. I already sold everything so it's just not an option," she said.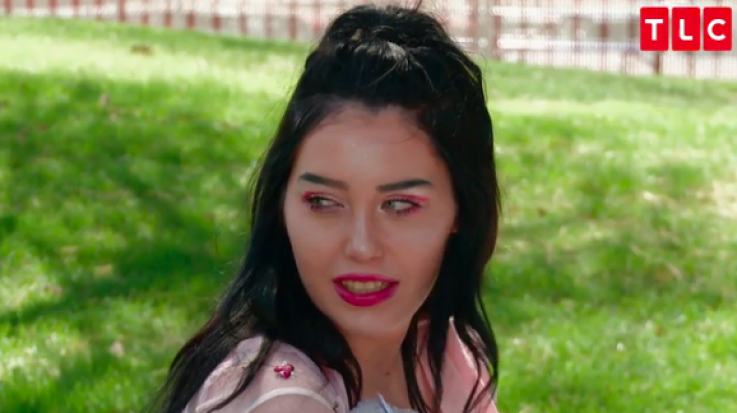 Last time viewers saw Deavan and Jihoon, she had just given birth to their baby, Taeyang Scuti Lee Clegg, on April 11. "Having Taeyang was one of the scariest, most rewarding experiences of my life," Deavan told Us Weekly last week. "Him being in the NICU was the most difficult experience I had to face in my life." Taeyang was born earlier due to complications with the pregnancy.
"Having him home with me makes me so happy," Deavan told added. "He is always smiling and has completely stolen my heart!"
Deavan became pregnant with Taeyang the first time she met Jihoon. They met on a dating app and talked every day for three months before meeting in person. He stayed with her in Salt Lake City for three months and on his final day there, Deavan discovered she was pregnant and would never see Jihoon again. However, Jihoon said he wanted to make their relationship work and proposed marriage.
While Jihoon doesn't have any experience with babies, he's looking forward to being Taeyang's father. "I hope to become the best father I can be. I'm nervous but I know I will be the best father," Jihoon told the publication.
To find out what happens next, don't miss "90 Day Fiancé: The Other Way" on Mondays at 9 p.m. ET on TLC.
What '90 Day Fiancé' Stars Jihoon and Deavan Do For Work | Culture